Diary

24 Aug. Should Nelson's column come down?
24 July: Dunkirk film reviewed
On the Grenfell Tower fire, for Spiked
26 June: Explaining the cladding fad
15 June: Victims of the Urban Renaissance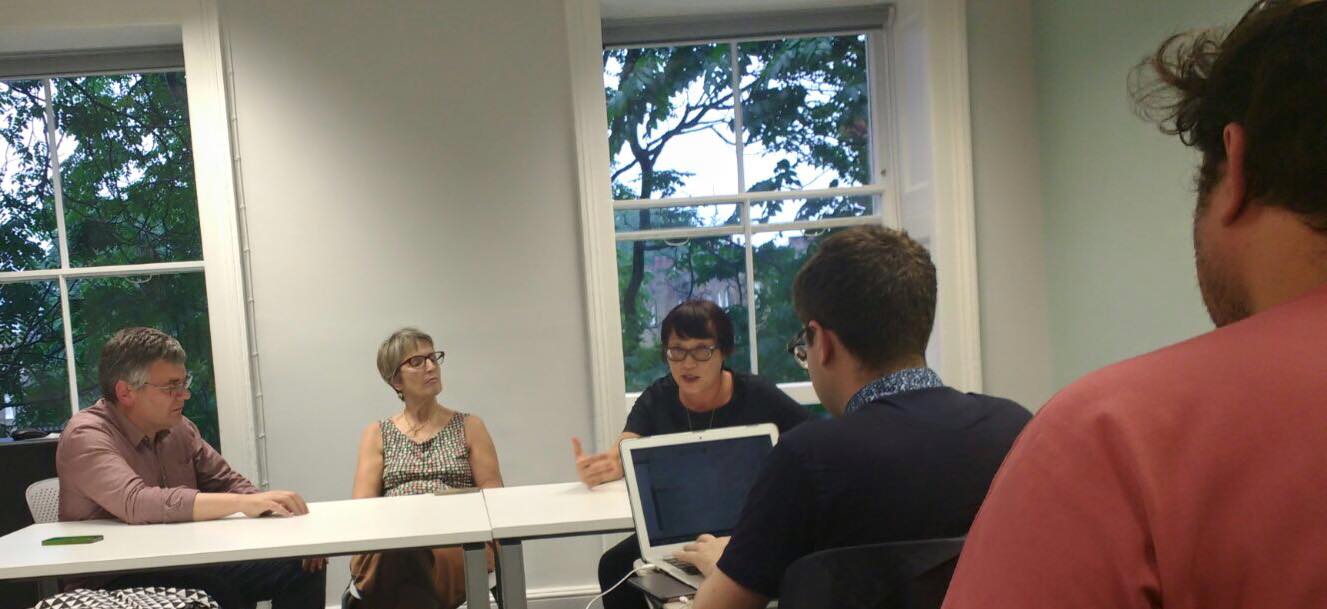 27 June, talking about democracy, with Catherine Liu
24 June,
interviewed
in
Pravda
24 June,
Workers reject EU,
for
New Geography
21 June,
The European Union has failed,
Sheffield History
Matters
27 April,
for a 100-mile wide London
1 April,
review
of the film High Rise
5 Feb,
reviewing
David Aaronovitch's
Party Animals
19 Jan, on
Council Estates and Housing Bill
2016
25 Nov, Liam O'Ruairc
reviews
Who's Afraid...
25 Nov, '
Osbourne is right...
' for Sp!ked
11 Nov,
You Can't reform the EU,
for Sp!ked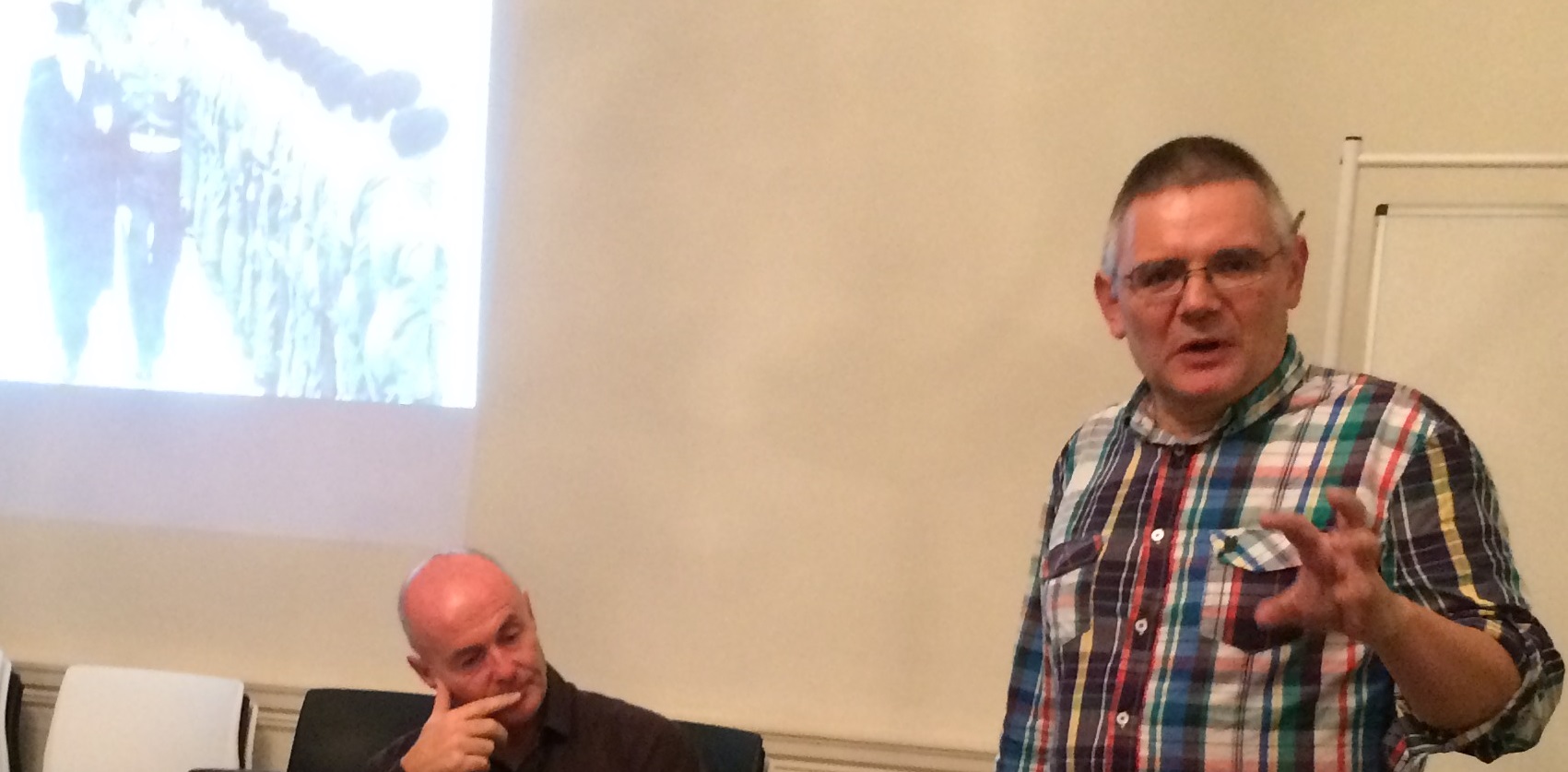 3 Nov., London book launch, with Kevin Rooney




18 Oct, debating Paul Bew at

Battle of Ideas




14 Oct,

Irish World

on

Who's Afraid...




12 October,

No, the Suffragettes were not Racist




26 Sept., My book

The Aborigines' Protection Society,

is 'a stellar job', says the

Human Rights Review

.


11 June, panel for Bow Arts, and quoted in

the Sun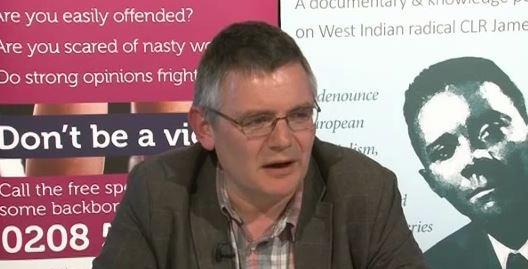 27 May,
on slavery,
for Worldwrite
2 May,
on the Stalinist legacy
, for Socialist Project
28 April, on
Gentrification
in Brixton, and also
on council housing
8 April, a
talk
on CLR James and WWII
30 March,
we need 260,000 new homes a year, but the government won't build them
24 March,
obituary
of Lee Kuan Yew
Reviews of
The Aborigines' Protection Society
in
Victorian Studies
and
The Journal of Human Rights
9 Jan, ,
obituary
for Ulrich Beck
2015
A
review
of
The Aborigines' Protection Society
in
Critical Muslim,
March 2013
10 Dec, 'The British and Foreign Anti-Slavery Society', a talk for the history seminar series at Northumbria University
27 Sept, 'What Happened to Agency?' a
talk
for the Leeds Salon
17 July,
How the Tories ignited the paedophile panic
9 July,
The sex ring at the heart of the British establishment
19 June,
Operation Lollipop
- Trolls v Twitter feminists
12 June,
On Anti-Homeless Spikes
2 June,
a Review
of Comics Unmasked at the British Library
20 May,
Why no New House-building?
9 May,
Reviewing
Richard Seymour's book
Against Austerity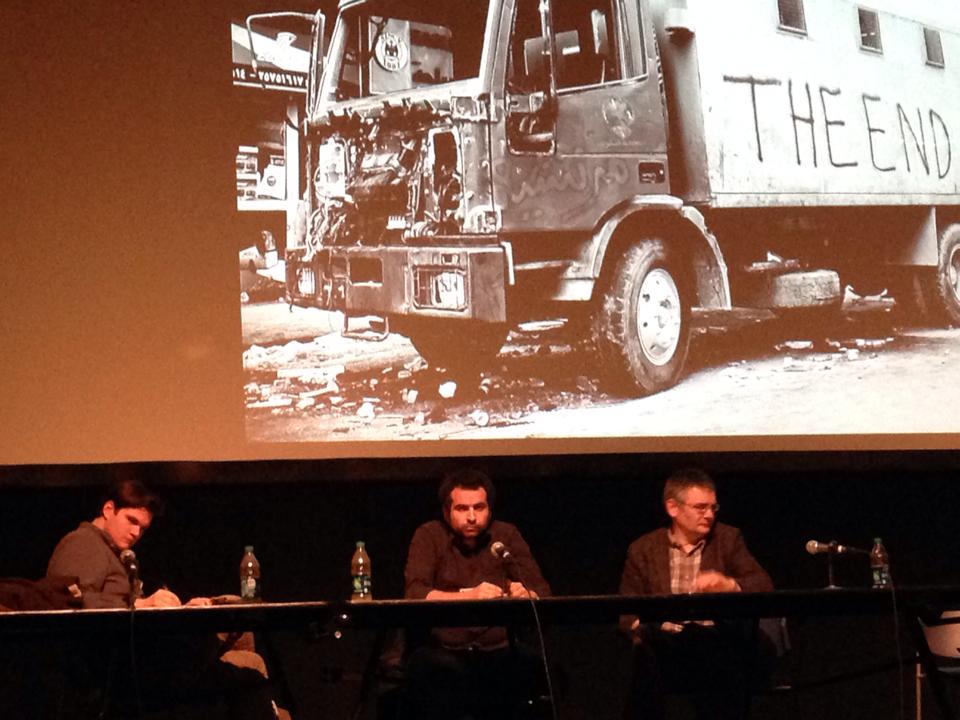 4 April, Talking about Tony Cliff's contribution, with Tarek Shalaby and Thomas Willis, Platypus Convention, Chicago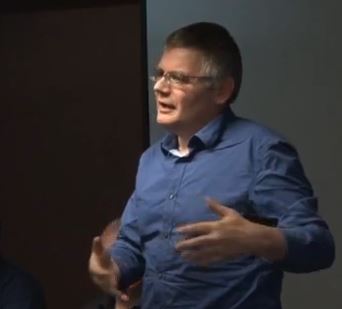 31 March 2014 -
Leeds Salon
9 March, I am on the front cover of
Art Monthly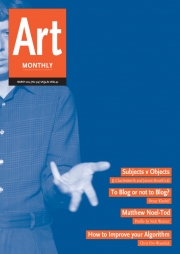 1 March
Interviewed
for
Dust
magazine
2 Feb.,
The Debate over Intersectionality
31 Jan.,
Goodbye Chauvinism,
on WWI for
Review 31
29 Jan.
Further Adventures in Intersectionality
on the left's nuttiness
2014

31 Dec.,
Bash Street Trots
- the SWP splitters
27 Nov.,
Intersectional? Or just Sectarian
- an essay
25 Nov.,
Why greens love high fuel bills
19 Nov., Lincoln's
Gettysburg Address, 150 years on
for
Spiked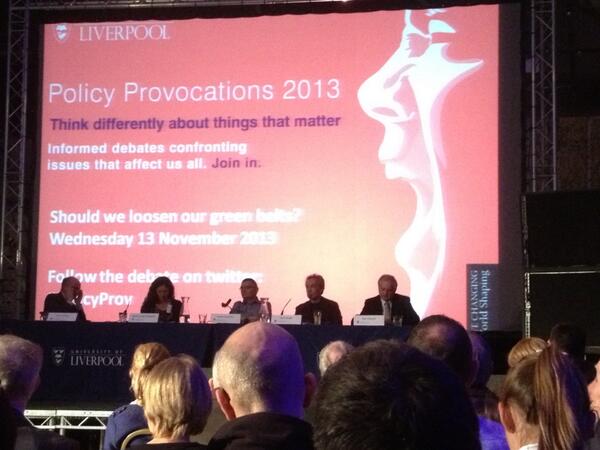 13 Nov.

My adventures in Liverpool




31 Oct., I am

interviewed

by

Gulf Times

on

Unpatriotic History..

.


21 Oct.,

reviewing

Chandler's

Freedom vs Necessity in IR




8 Oct.,

The Energy Crisis,

for

Spiked




2 Oct., Me and Ian Parker

debate

Freud and Childhood




1 Oct.

Unpatriotic History...

reviewed

by Ian Birchall for the London Socialist Historians




30 Aug.,

EU & End of Politics

reviewed in

Spiked




17 July,

Time to face the housing crisis

in

Spiked




11 July,

On domestic violence

, in

Spiked




1 July,

reviewed

in

Socialist Standard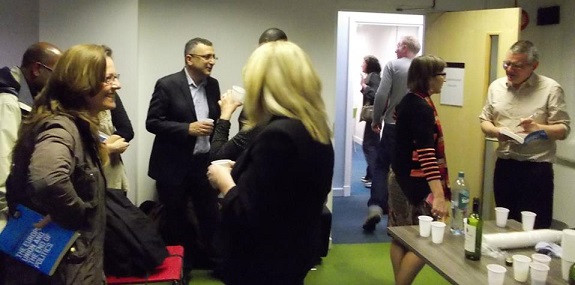 30 May, launch of EU and End of Politics in London
17 May, 'What Masculinity Crisis?' for Mute
7 May, on UKIP's rise for Sp!ked
22 April, once again on the housing crisis for Sp!ked
21 April 2013, The Aborigines' Protection Society is 'a compelling book, rich in historical detail', says Aboriginal History, and 'Heartfield's book is set to become a foundational text', according to Settler Colonial Studies
1 April, reviewing a biography of Tony Cliff for Platypus
April 2013, British Workers & US Civil War reviewed in Theory and Action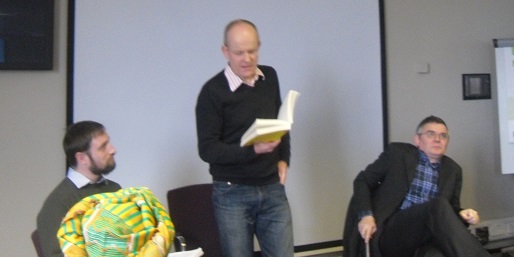 26 Mar., with Andrew Simm at the North London Literary Forum




17 Feb., with Rhian E. Jones at the Oxford Radical Forum
15 Feb., Billy Delta of Greyfriars - on the SWP calamity
14 Feb., Paul Thomas reviews British Workers & US Civil War
29 Jan., me on Places People Live for New Geography
25 Jan., reviewing Kyriakides and Torres on race
19 Jan., Louis Proyect with a generous write up of my Unpatriotic History...
2 Jan. 2013, me on Lincoln and the Cotton workers
12 Dec., my Aborigines' Protection Society reviewed in the Journal of Pacific History
1 Dec., Socialist Standard reviews Unpatriotic History...
Nov., Freedom Press on the Unpatriotic History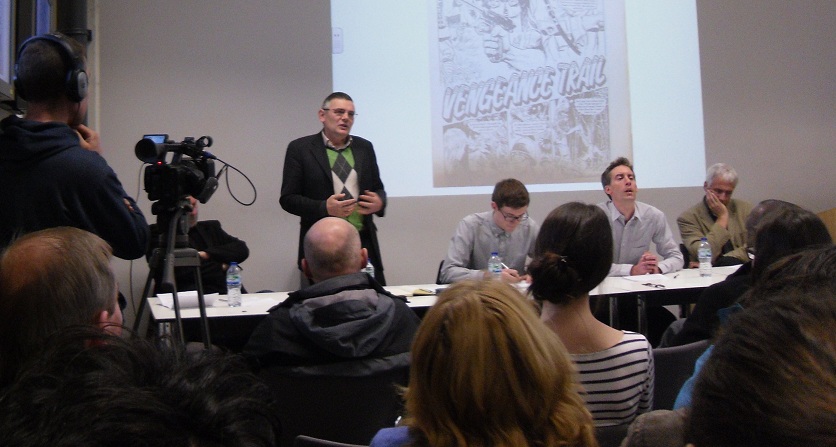 27-8 Nov., on Unpatriotic History..., in Sheffield - which you can watch on video - and Leeds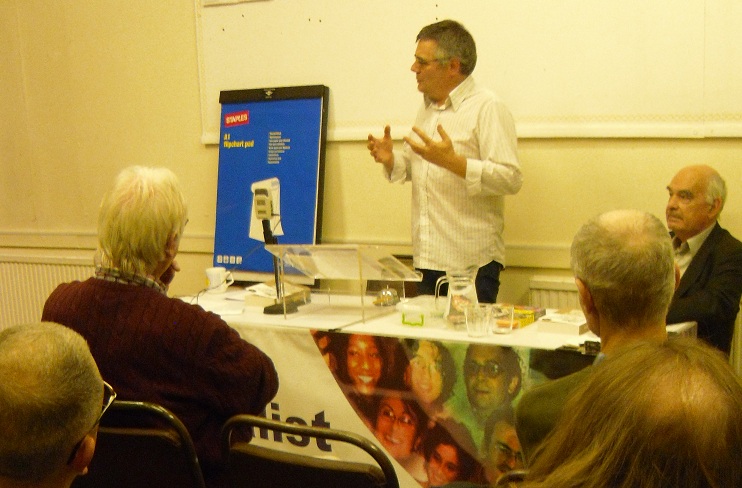 11 Nov., talking on Unpatriotic History in Clapham - recordings here
26 Oct., Spiked's review of Unpatriotic History...
17 Oct., Patrick West's review of Unpatriotic History...
2 Oct., on Eric Hobsbawm, for Spiked
16 Aug., review of Unpatriotic History... from the Anti-Capitalist Initiative
24 July, 'London's Olympic Whingers' for New Geography
18 July, Critique of Creativity, reviewed
21 June, Ranciere and Chartist Insurrection reviewed
14 May, on the social cleansing of London, for New Geography
The Aborigines' Protection Society reviewed in Arena, April 2012
27 April, my review of Ken McLaughlin's book Surviving Identities
24 Feb. Román Gubern and Paul Hammond's new book on Bunuel reviewed for Spiked
21 Feb. on the EU's 'Soft Coup' in Greece and Italy, part one and two, for The Current Moment blog
31 Jan., me on Bloody Sunday and the Guardian's coverage
27 Jan., 2012, my review of Lucio Magri's memoir of the Italian Communist Party, for Sp!ked.
4 Dec, on Public Sector Strikes for New Geography
25 Nov, my review of Richard Gott and Jeremy Paxman on Empire history
1 Nov, my Aborigines' history is reviewed as Book of the Month in the Royal Geographical Society's magazine
27 Sept, my chapter in a new book about artist Tony Earnshaw (catch the show at Flower's East)
20 Sept, On the 'Hands orf Our Land campaign for Sp!ked, and Dale Farm sacrificed to Green Belt for Jacobin
13 Sept, in defence of Dale Farm Gypsies, against eviction
11 August, on Police Brutality for Jacobin's blog, and on the left's fantasies of revolutionary rioting on Mute's site
10 August, on Britain's riots, for New Geography
29 July, on the Aborigines' Protection Society, for Spiked
27 July, on NoW phone hacking scandal, for Mute
1 July, my article 'Responsible Imperialism' in Jacobin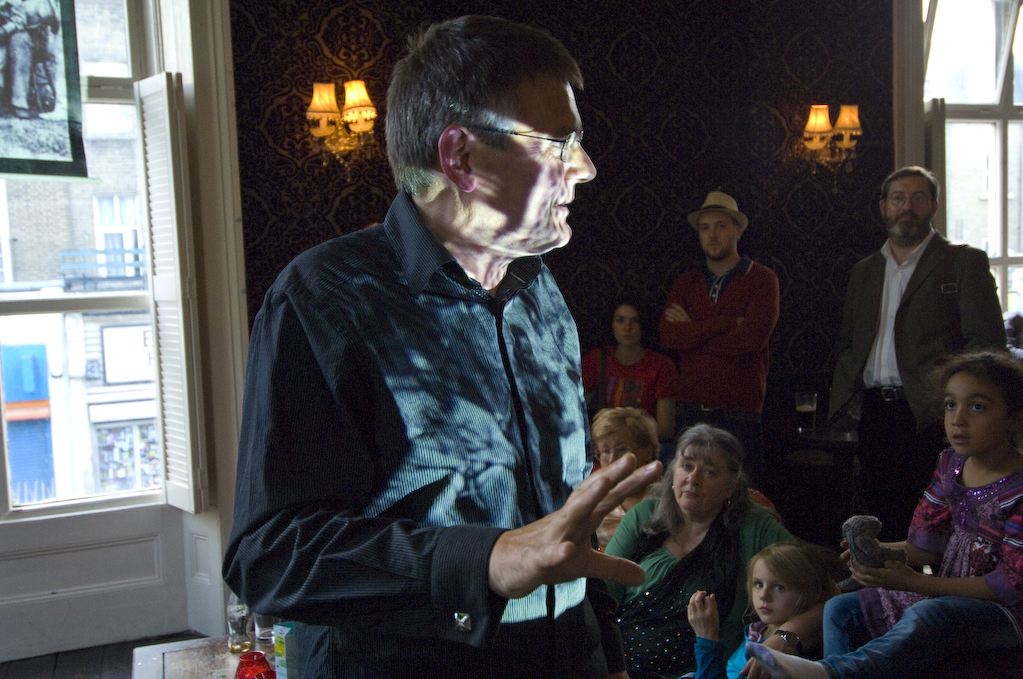 10 June, book launch, Kentish Town
June 2011, on Governing the Empire, for Spiked
May 2011, my contribution to the Intellectual Property review
2 March, my article on Education and the Working Class, and another copy
25 Feb, my review of Lizzie Collingham's book The Taste of War
24 Feb, on Copyright Wars for iNets South West
27 Jan. on Copyright law and the decline of private property for Mute another copy
7 Jan. 2011 My update on Britain's govt. 'Coalition of the Unwilling' in New Geography
Nov. 2010, What happened to the End of the World?, for Jacobin's print ed.
two articles on development in London and the South East are in New Geography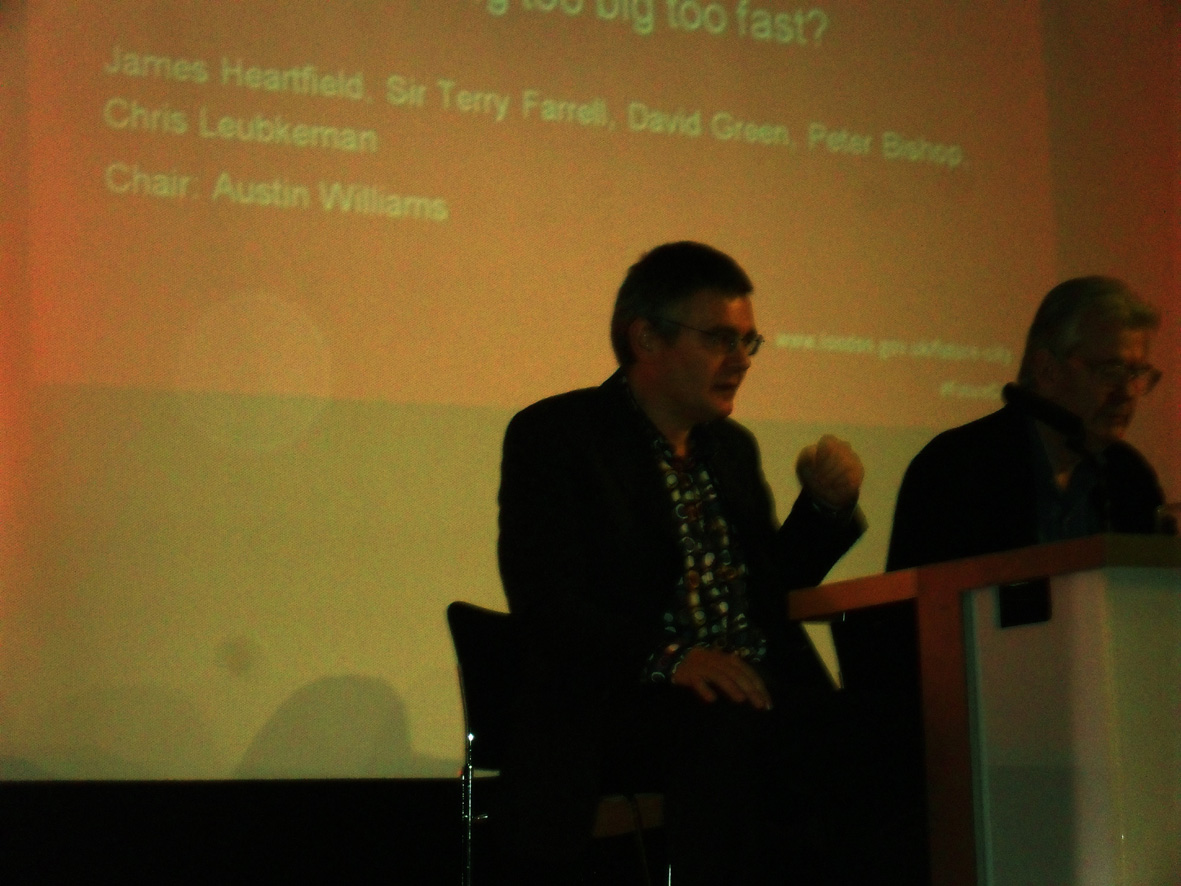 DEBATE, 5 Oct., 6.30pm: IS LONDON GROWING TOO FAST? James Heartfield, Terry Farrell, David Green, Peter Bishop - at the British Library

1 Sept, the Korean edition of Noblesse Media International put my re-make of Marcel Marien's Certitudes du Fou in their profile of Patrick Hughes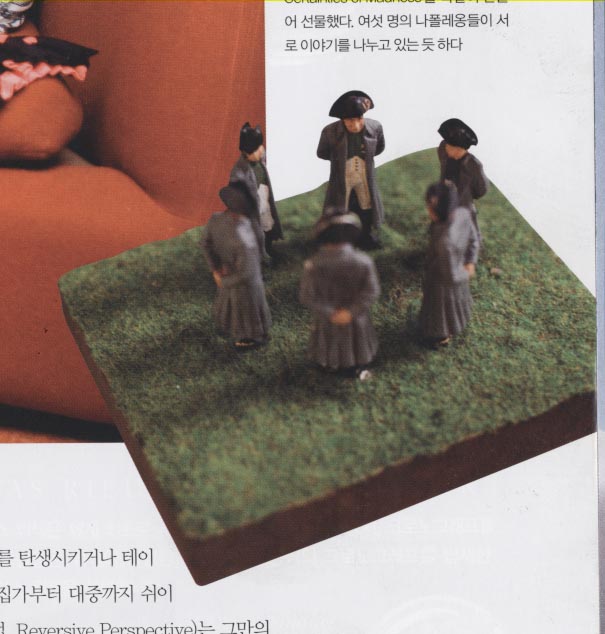 11 June, 'Rebelling against the world', a review of Alex Butterworth's The World that Never Was, for Platypus
9 June, 'Israel and the left's temptations to anti-Semitism', in Mute
28 May, 'Freedom is only a Flag', a review of Millar and Hanley's book on the official IRA for Forth
25 May, 'Why the EU will thrive on Greek Troubles', for Spiked
29 Apr., 'Can Cameron Close the Deal?' for New Geography
19 Apr., 'La Guerra Mondial como Guerra des clases'
17 Apr., my obituary of LAPD's dictatorial police chief Daryl Gates
16 Apr., Forth carries my article on DIRFT
13 Apr., Munira Mirza reviews my The Death of the Subject Explained, in the Journal of Cultural Policy
7 Apr., my World War II article, now on LibCom
5 Apr., my Fiji 1959 oil-strike article copied
26 Mar., my review of Ian MacEwan's Solar
10 Mar., on Richard Hamilton, Waldemar Januszak and the Irish War, for Forth
A CRISIS OF UNDER-ACCUMULATION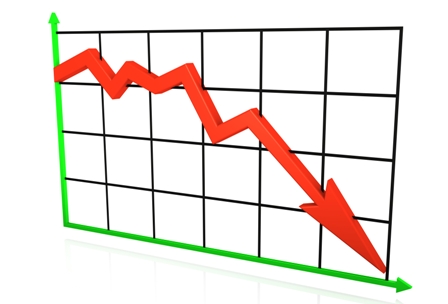 6 Feb., why Marx's theory of falling profits doesn't help us today
31 Jan., my essay 'Our Exurban Future' at NewGeography
17 Jan., defending Iris Robinson in Forth
11 Jan., my background article on Yemen for Spiked
10 Jan., Julia Svetlichnaja and my article on Russia's 'Sovereign Democracy' idea in the January Radical Philosophy
8 Jan., 2010, A History of Middle Class Dystopias for Forth
30 Dec., My review of the Mute anthology Proud to be Flesh
7 Dec., my article 'Contracting out Authority', in Critique, Vol 37:4, p 683- 690
3 Dec., my article on the New Left Review in Forth
25 Nov., launch of Jon Pugh's What is Radical Politics
9 Nov., my article 'Demobilising the Nation' in International Politics, Nov 2009
30 Oct, some refs to 'State Capitalism in Britain' here, here and here, and another version here
5 Oct. I am in the excellent new Irish journal Forth, on the EU referendum - quoted in Monde Diplomatique
2 Oct., my talk in San Diego on the Green Belt is on film
25 Sept, my 'State Capitalism', now in Mute's print edition
1 September in Art Review
15 July, On Fiji: 'Cloud Coup-Coup Land' for Arena Magazine
25 June, talking to teaching union leaders at SCETT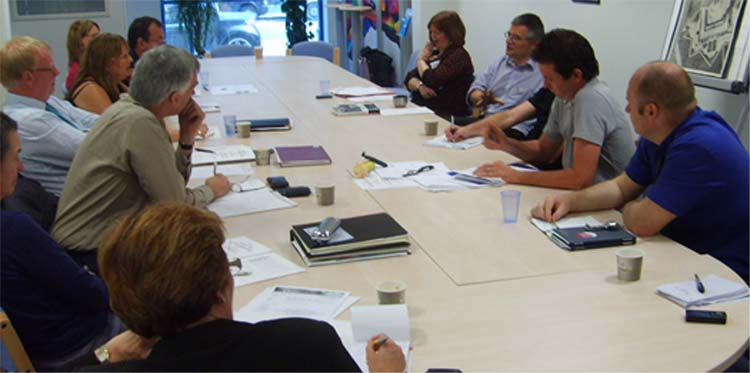 24 June State Capitalism in Britain, for Mute
19 June, on Rogers vs Charles at newgeography.com
30 May, my review of Militant Modernism in Art Review
26 May, my article 'Turbulent Pacific' in Australia's Arena Journal
24 May, me on Heidgger and Fascism at Mute
15 May, my article 'Der Niedergang der Linken' in Novo
Litvinenko press conference found this on 14 May
24 April, in the Evening Standard on Ballard v. Ackroyd; lunch with Diane Atkinson, her Elsie and Mairi go to War is out soon
20 Apr., my obituary of J.G. Ballard
8 Apr., replying to Perry Anderson in LRB on Italy
27 Mar., My debate on climate change at the investment summit



Chairing Munira Mirza, the Mayor's cultural advisor at the London South Bank University, 24 Feb 09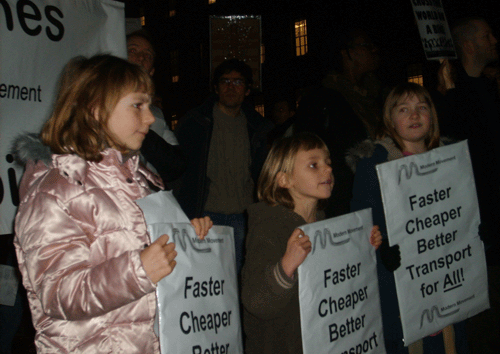 19 Feb, protesting for the Third Runway, with the Modern Movement
11 Feb. on Council Housing plans
5 Feb. my review of Nick Cohen's What's Left?
26 Jan. my article against the Dale Farm evictions
12 Dec. my review of feminist memoirs by Lyn Segal, Michele Roberts and Janet Street Porter in the London Literary Journal
10 Dec. on the economy for the Chicago left journal Platypus
5 Dec., my review of The Devil's Whore and I am a footnote in New Left Review
4 Dec., I am reviewed in that august Marxist journal, the Socialist Standard, and a footnotein Nancy Fraser's Spinoza lecture, 'Reframing Justice' (Van Gorcum, 2005, p 40)
21 Nov., J. Svetlichnaja and my article on FSB persecution of Chechens in Moscow, based on interviews with Alexander Litvinenko, published in Critique, Dec. 08
15 Nov., Nick Bell, who did the Protect the Human campaign for Amnesty International, says I am one of the most interesting commentators on design (in Influences, Gerber and Lutz, 2006)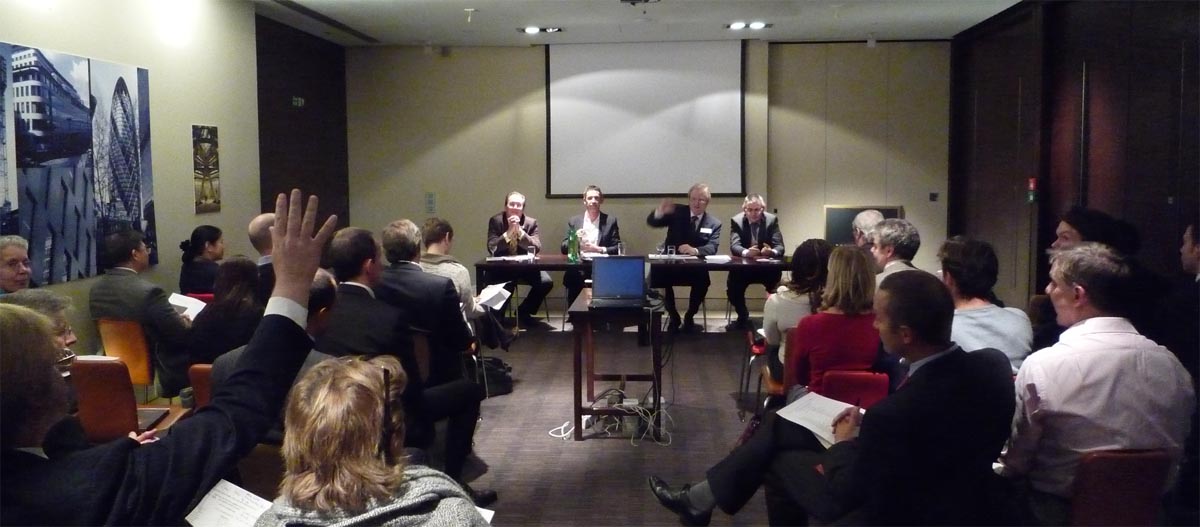 29 Oct., debating eco-capitalism with the Institute of Directors at the Guildhall
21 Oct., Let's Build!' referenced in Dave Clements excellent edited collection, the Future of Community
16 Oct., my letter to the Guardian on their pro-slavery record
5 Oct, my review of Cold War Modernism in Blueprint 272
2 Sept, my 'Manufactured Scarcity' in the latest edition of Mute, and reproduced in Eurozine
1 September, review of Tom Boellstorff's Coming of Age in Second Life, in Art Review
3 August, 'Creativity as Ideology', in Renewal: Journal of Social Democracy, Vol 16, No.2, 2008
25 July, my letter in the Guardian
23 July, Ofcom's ruling on Great Global Warming Swindle
16 July, 'Who demolished the housing industry?' for Spiked
7 July 'don't blame bio-fuel'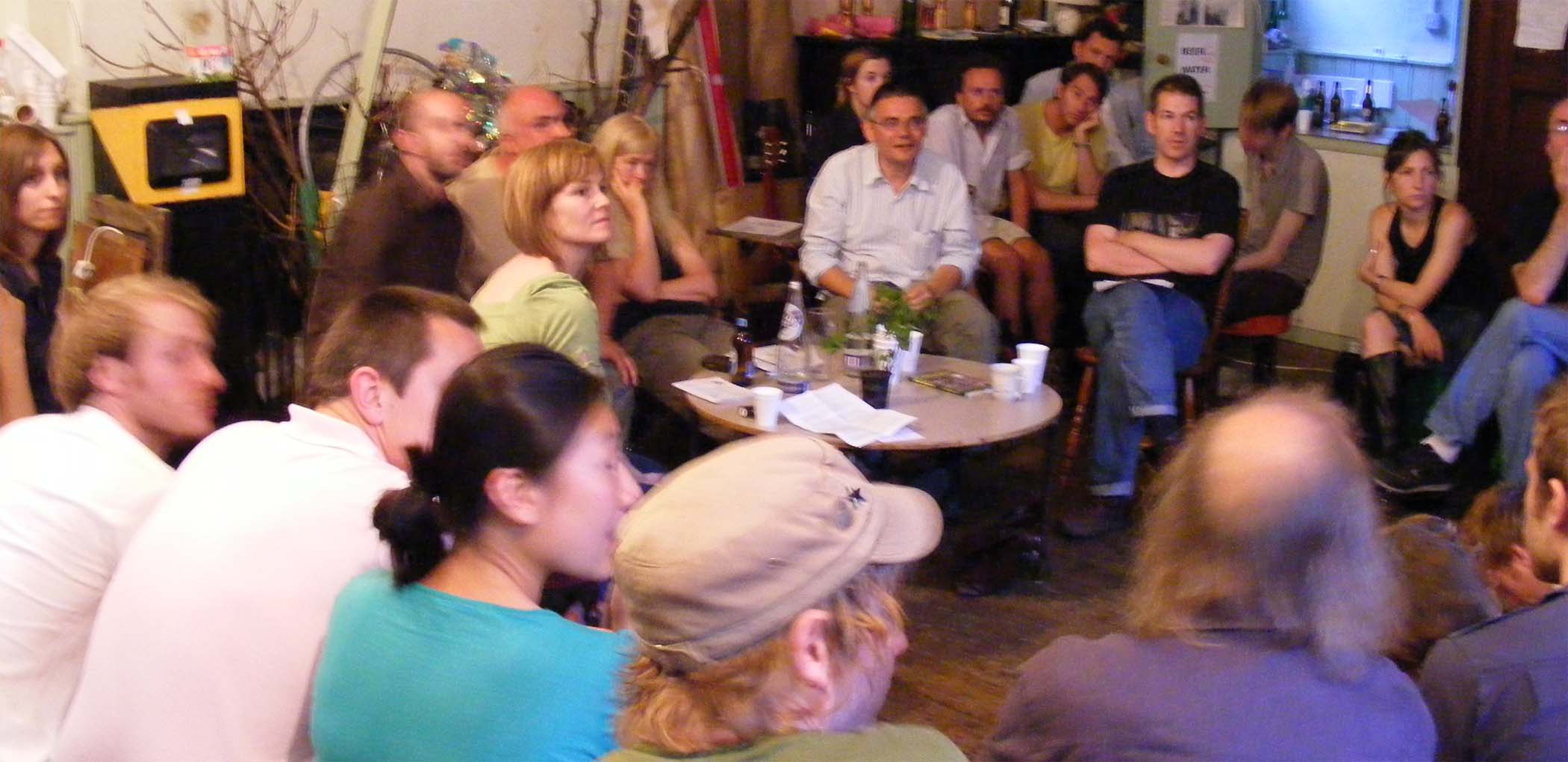 1 July 'Feeding Frenzy', a discussion hosted by Mute, 7pm Church House, Fletcher Street E1
27 June, Reviewing Derrida on Culture Wars
16 June, I've been working at Plan with Fanny, Iain, Kevin and Rakhi (not pictured)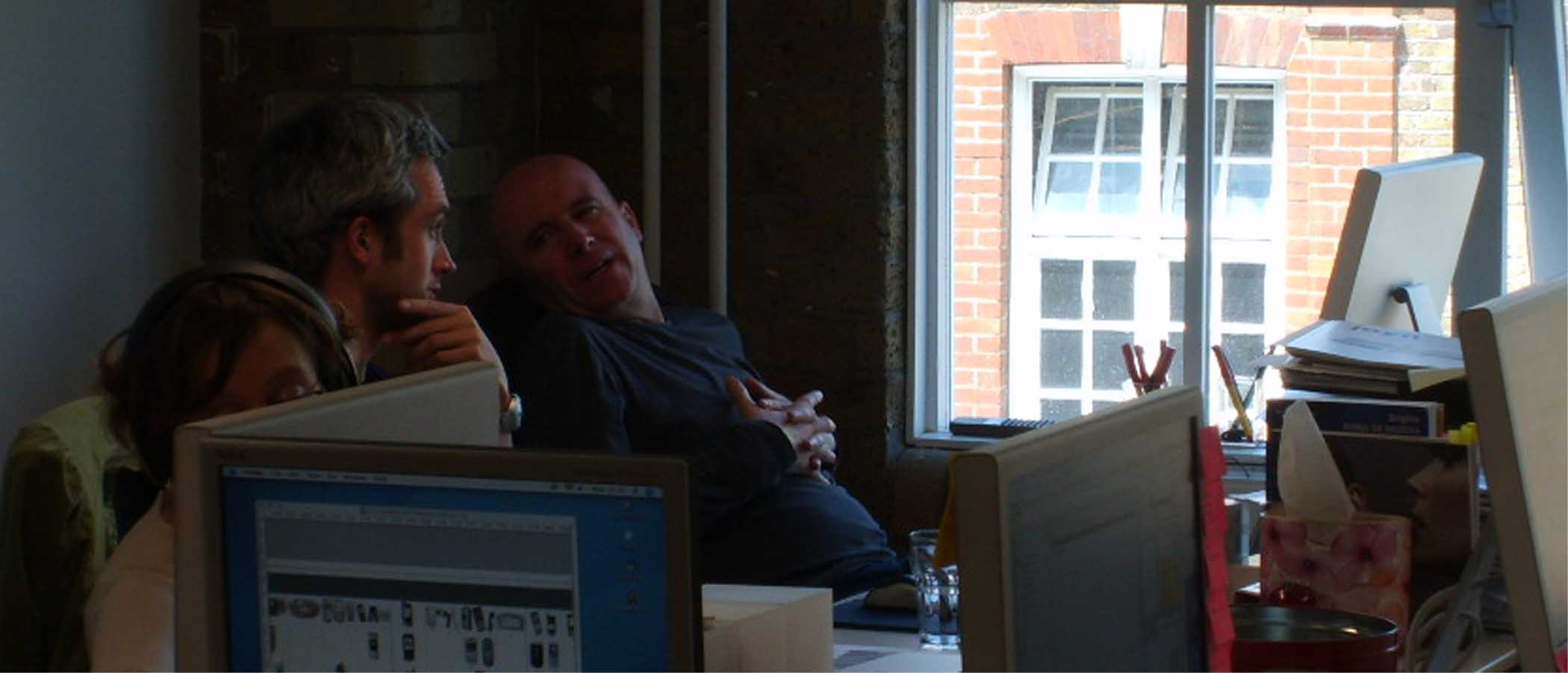 My letter arguing against peasants is in the Guardian
3 June, on farmers' protests for Spiked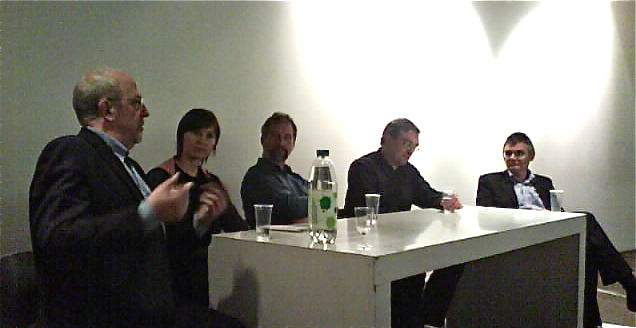 22 May, speaking to the architects in Manchester
20 May, Gordon Brown at NESTA for Mute and Spiked, and pics too
19 May, The End of the City, Burdett and Sudjic reviewed
18 May, Green Capitalism reviewed in Novo
15 May, these South African militants reproduce part of Green Capitalism
8 May, arguing with Tristram Hunt on the Guardian letters page
7 May, Louis Proyect takes issue with Green Capitalism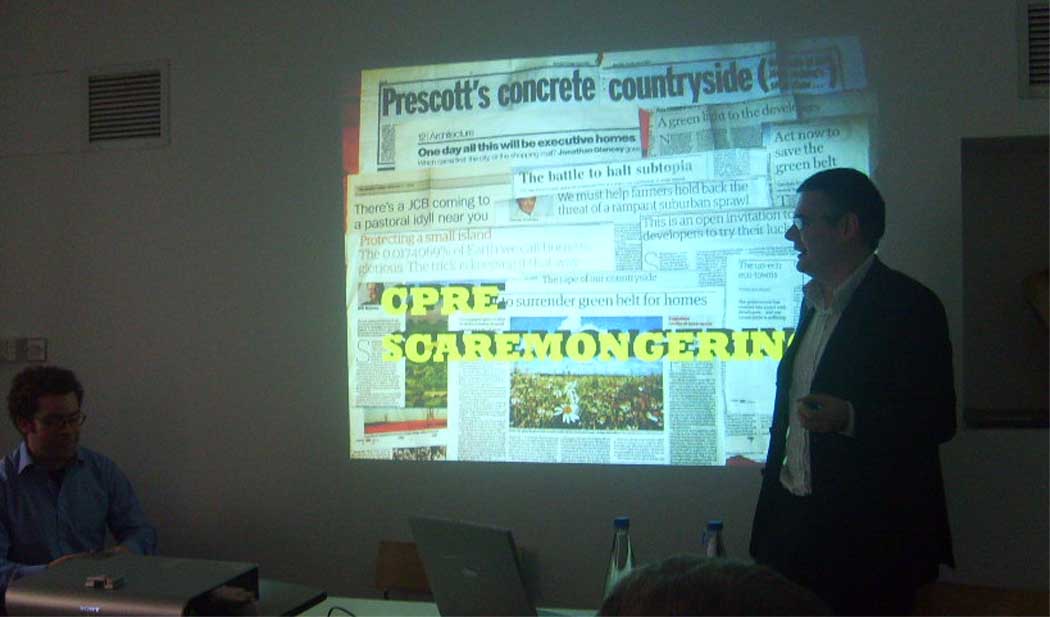 24 April, debating the CPRE in Bristol
10 April 'Manufactured Scarcity' in Mute
7 April Gordon Brown's Eco Towns Con
4 April, my review of Sennett's The Craftsman is in Blueprint
31 March, Green Capitalism reviewed in Fund Strategy
28 March, I am in Dagbladet Information, on Green Capitalism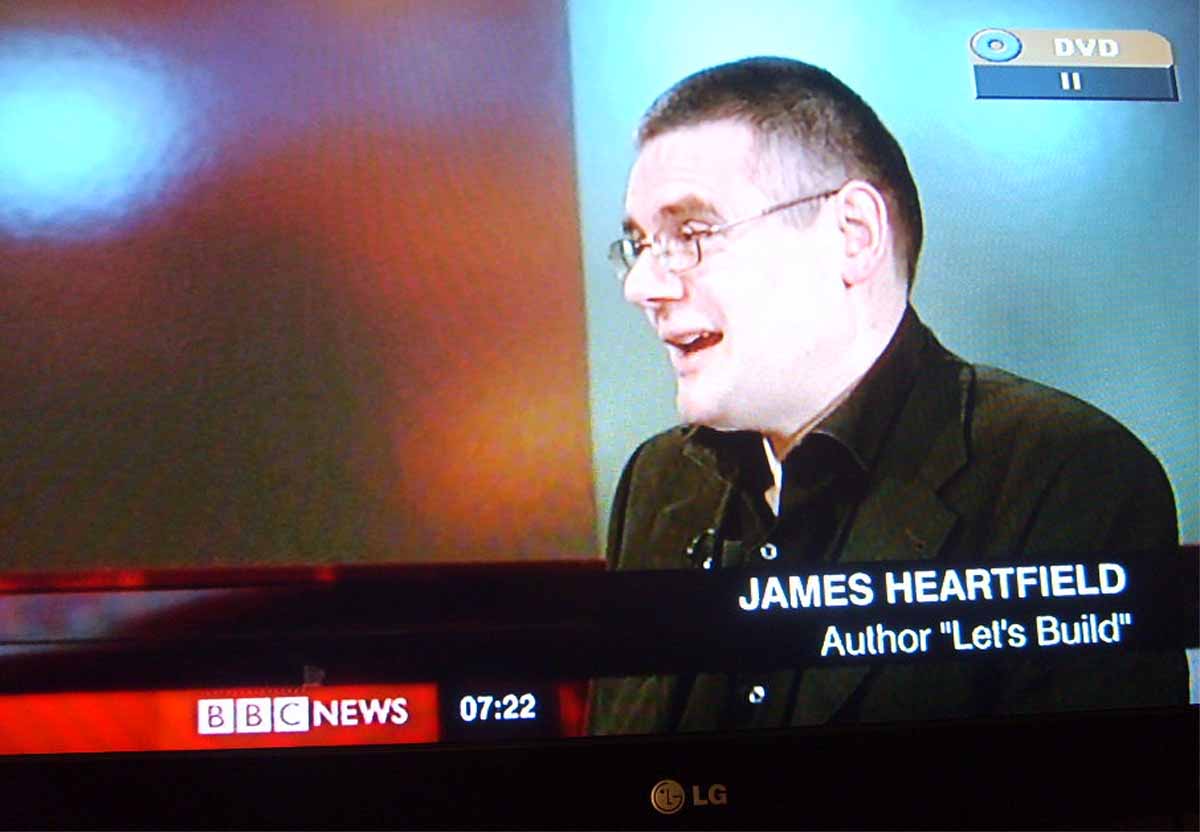 23 March, on Breakfast TV
22 March, my review of Charles Leadbeater's We-Think in the ArtReview and my letter about Punk is in the Guardian
13 March, Brighton book launch - here's Sean Bell's write up

11 March, London book launch (more pics)


10 March, Spiked's letters on Green Capitalism
4 March, Phil Cunliffe bigs up Green Capitalism
1 March, Frank Furedi takes issue with Green Capitalism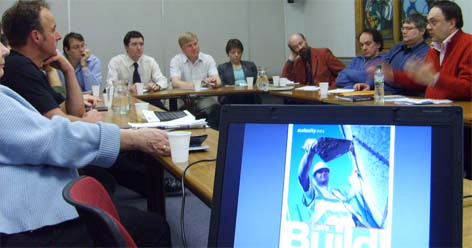 26 Feb., 7.30 talking in Manchester on planning
23 Feb., I am in the new Rising East collection
28 Jan., my obituary of Indonesia's Suharto
25 Jan., my review of Lucy Robinson's Gay men and the Left
7 Jan. my article on Xmas sales and green snobs
2 Jan. 2008, Amazingly, the bumpkins at Arseposten have written to University of Westminster to get them to remove my attack on them, here.
27 Dec., on Putin's Time 'man of the year' award
21 Dec., a book on The End of Politics reviewed, and an obituary of Dave Hallsworth
19 Dec., my Grossman review in German
18 Dec., my article Eco-Imperialism at Bali on Spiked
14 Dec., Julie Hearn's excellent paper 'African NGOs, the new compradors' arrives
13 Dec. Graham Hitchen's seminar on Alan Freeman's Creative Industries paper; then CSD's Xmas party with Amanda, Dave, Julia and Tara (more pics)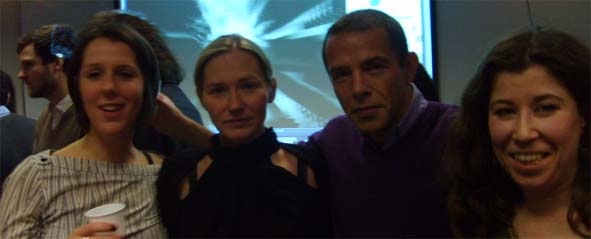 6 Dec., launch for not just one but two excellent books by Phil Hammond pics
3 Dec., my 'Cornucopian Manifesto' is in J.J. Charlesworth's Fusion Now for Rokeby Gallery
1 Dec., on art investment for the Art Review
16 Nov- 30 Nov, visiting Jon and Janice, Jamie and Nancy, Alex, Nick and Liz in New York: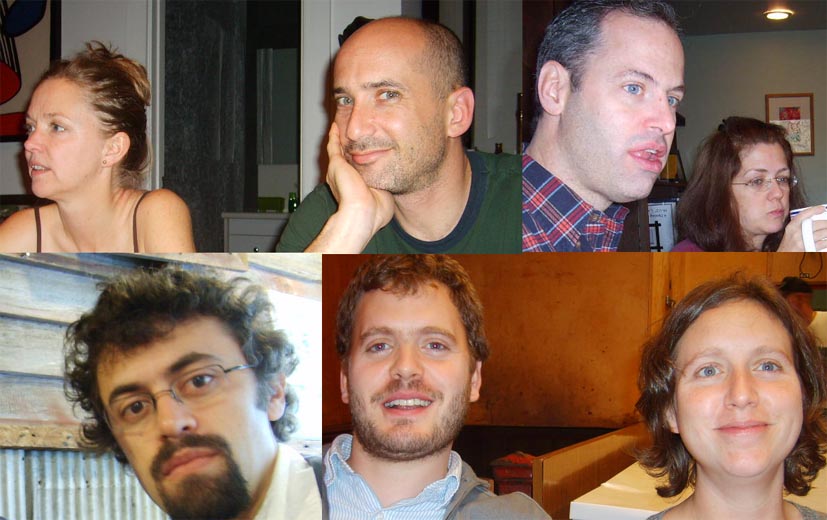 15 Nov., reviewing Benno Teschke's book on Marx and Sovereignty for Critique, and on Orwell et al for Literary London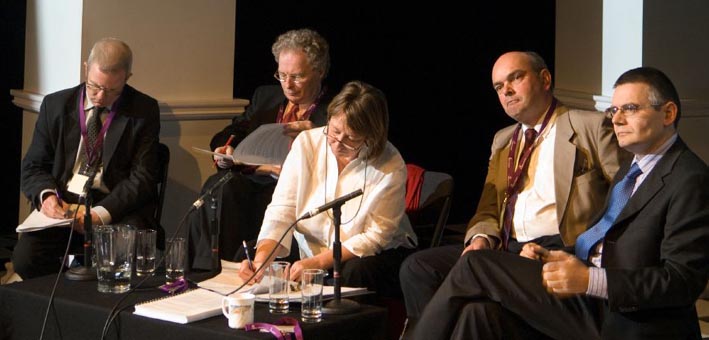 14 Nov., speaking at the Soho theatre on Creative hype
15 Nov., reviewing Benno Teschke's book on Marx and Sovereignty for Critique, and on Orwell et al for Literary London
14 Nov., speaking at the Soho theatre on Creative hype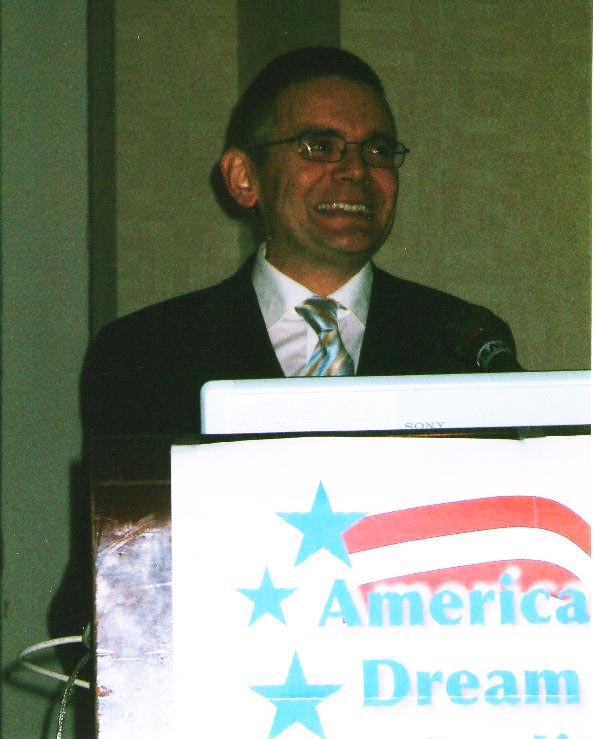 12 Nov., defending the American Dream in San Jose
6 Nov., Fifteen Housing Myths, in Spiked; and I debate housing on Dispatches online 'late night and live'
11 Oct., New Left Reviewed in Mute



8 Oct., Innovation Reading Circle
6 Oct., Metamute on my 'Creative London'
1 Oct., my article The High Price of Britain's Housing Shortage was chosen as the best from the web by the Times' Daniel Finkelstein
21 Sept., Russia-hating blogger Kim Zigfeld cannot believe that Aftenposten has withdrawn its allegations against Julia Svetlichnaja
20 Sept., my review of Oona King and Alastair Campbell's diaries
19 Sept., my article Creative London in Rising East Online
18 Sept., my article GM: where the science does not count


13th Sept., I give a paper on 'non-historic peoples' at the SGIR conference in Turin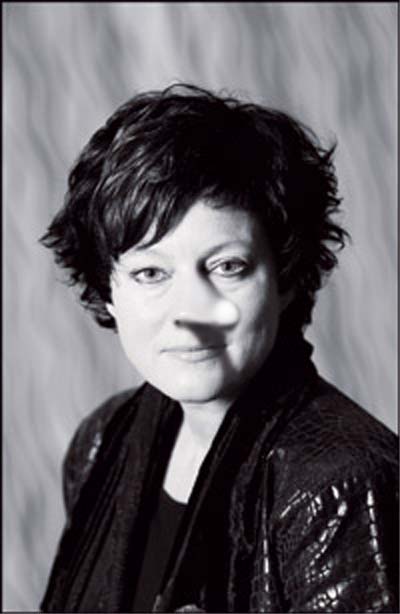 Aftenposten withdraw the scurrilous allegations made by Hilde Harbo (see left) against Julia Svetlichnaja
READ ARSEPOSTEN - NORWAY'S DAILY WIPE
12 Sept., my letter (scroll to end) in the Guardian
11 Sept., farewell Anita Roddick, Green Capitalist
7 Sept., my review of Sukhdev Sandhu's Night Haunts is in Blueprint
3 Sept., reading Umberto Eco's 1963 Encyclopedia of Technology and Jasia Reichardt's Robots
1 Sept., Back from France to hear the sad news that Dave Hallsworth, working class activist, has died
30 August, the excellent journal Mute arrives with articles by Loren Goldner, Suhail Malik and me, on arts funding
13 August-30 August, I will be in France, and not updating
8 August, Phil Cunliffe comes round to talk about Turin conference
31 July, Lynsey Hanley takes issue with my passing reference to her book, and Tom Scott, to my argument
26 July, to the Manifesto Club meeting on CRB checks. Photos
23-6 July meet up with Courtney Hamilton (see his Neo-Jacobin blog), Josie Appleton (Manifesto Club), Kevin McCullagh (Plan) and Art Review's JJ Charlesworth:
23 July, my Spiked article 'Stop Romanticising Council Housing' gets qualified approval at MetaMute
20 July, I am lucky enough to be talking to journalists and editors from Sichuan, in Oxford



Also, my review of Rick Kuhn's biography of Henryk Grossman
16 July, a great evening at the Innovation Reading Circle, discussing Elliott and Atkinson's Fantasy Island
12 July, in Leeds for Guy Julier and Liz Moor's Counting Creativity symposium, where I meet my dad's old mate Doug Sandle. Pictures.
11 July, Who's to Blame for Crazy House Prices?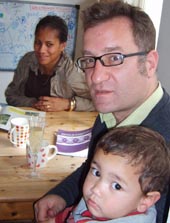 10 July, Jon Fraenkel calls in en route to France, with Laite and Ethan. See his timely book on the Fiji coup and Happy Birthday Electra Svetlichnaja!
21 June, my review of Barbrook, Edgerton, Elliott and Atkinson on technology, old and new
20 June, my reply to the Royal Town Planning Institute, and a rebuttal of Tristram Hunt's Thames Gateway histrionics
14 June, the transition town debate (below) is blogged by Zerochampion, the Energy Bulletin and Transition Culture; meanwhile Catalyst and CommentisB****cks quote my Margaret Hodge article, and Rob Clowes is very kind about Let's Build


13 June, debate Jeremy Leggett of the transition town movement on Radio 4's You and Yours.
12 June, my attack on Margaret Hodge is re-posted on some anti-racist sites, here and here, and cited by the Thurrock IWCA; 'thin and polemical' says Dominik Zaum in International Affairs, 83: 4, 2007 but sadly he's talking about my chapter in Politics without Sovereignty, not me
8 June, drinks with Alec Turner, whose book on Further Education is out in August, and Ian Abley: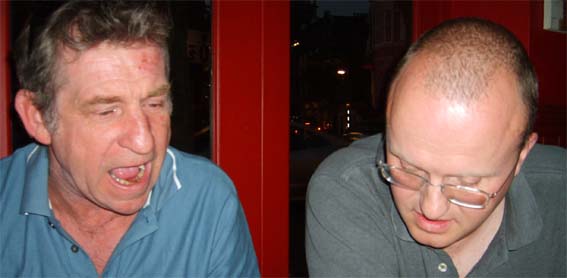 5 June, quoted on housing on the 'From the Heartland' blog.
1 June, sacked spindoctor Martin Sixsmith goes all McCarthyite on me in his Litvinenko book, page 259
22 May, denouncing Margaret Hodge's 'white's first' housing policy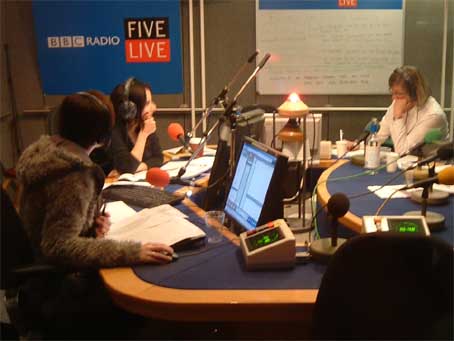 21 May, debating 'heritage Britain' after the Cutty Sark fire on Anita Anand's Five Live Show
19 May, a great day at Audacity's All Planned Out conference (pictures here), and I debate the CPRE on Farming Today
18 May, I am quoted in Larry Elliott and Dan Atkinson's book, excerpted in the Guardian
17 May, drinks with Westminster U.'s internationalists Dave Chandler, Phil Hammond and Tara McCormack at the launch of Richard Barbrook's history of Cold War techno-geeks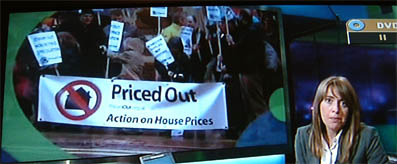 14 May, our Brighton house price protest makes More4 News, and Sun-Herald columnist Adrian Bolt quotes me on Green Malthusianism, sparking a debate
10 May, my critique of the Optimum Population Trust, and I get a mention in Joel Rosen's brilliant new book The Erosion of the American Sporting Ethos.
8 May, my retrospective on Blair's Wars is on Spiked, and SF's Michael Moorcock endorses Let's Build!5 May, The Economist's Johnny Grimond takes issue with me in a pull-out on cities, and so did a former student in her MySpace entry of 26 Nov.
27 April, my review of Channel 4's "The Human Footprint"
24 April, an obituary of Boris Yeltsin
17 April, my paper on the 'Limits of European Economic Unification' is published in Critique, the Journal of Socialist Thought
16 April, on the Moscow protests
15 April, back from France to find Blueprint on the welcome mat, with my article on Creative City policies
4 April, fly out to Perpignan with the kids, back in a week
29 March, out with Phil Hammond (whose next book on PoMo War will be fantastic), Dave Chandler, Chris Bickerton and Phil Cunliffe
26 March, I am on Radio 4's Farming Today, debating Shaun Spiers of the Campaign for the Protection of Rural England
22 March, my response to Ann Powers and John Houghton is in the Guardian
21 March, April's Vanity Fair is on the newsstands, and I am quoted in Bryan Burroughs' article on the Litvinenko poisoning
March 2007, 'Goodbye Green Belt' in the RIBA Journal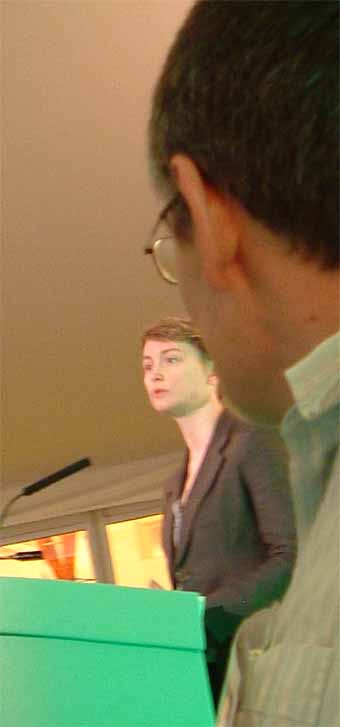 1 March, chaired housing minister Yvette Cooper's contribution to the Regenex Conference, Earl's Court, meanwhile, the RIBA Journal published my article on 60 years of the Town and Country Planning Act
28 Feb., meet up with Robert Bruegmann, author of the excellent Sprawl: A Compact History
20 Feb., my contribution to the debate over the future of the Thames Gateway is posted by BBC Kent
19 Feb., my review of Lynsey Hanley's Estates: an intimate history
16 Feb., talk to Radio 4's Gavin Heard about housing in Britain, for a series he is producing.



15 Feb., 6.30pm, spoke at the Brighton Salon about Let's Build!
13 Feb. Let's Build is 'the latest manifesto for the advocates of untrammelled development', according to the environmentalists' magazine, The Land
8 Feb., 'Bring down the House', my response to reform of the Lords published by Spiked
30 Jan., 2pm, Seminar on Litvinenko case and the New Cold War for CSD, turned surreal, after a gang of new Cold Warriors turned up to illustrate the argument. Read my report
27 Jan., MRZine publish the second of my two articles on Britain and the slave trade, on the anniversary of abolition.
23 Jan., my review of Kevin Yuill's excellent book Richard Nixon and the rise of Affirmative Action
Weds. 17 Jan. 2007, 'A United Kingdom of Britain and France' on the revelation that Guy Mollet proposed it to Anthony Eden in 1956 in Spiked.



Tues., 19 Dec., in Cork for the launch of Chris Bickerton, Phil Cunliffe and Alex Gourevitch's new book, Politics without Sovereignty, at the British International Studies Association Conference.
Fri., 7 Dec., 10am, Julia Svetlichaja and I give a press conference at the University of Westminster after the interview with Alexander Litvinenko we did was published in the Telegraph.
Tues. 5 Dec. my article Building School Success about Kay Hartmann and dRMM's work at Hargrave Park School and Kingsdale is published in the RSA Journal.


Thurs., 14 Dec., CSD Xmas party.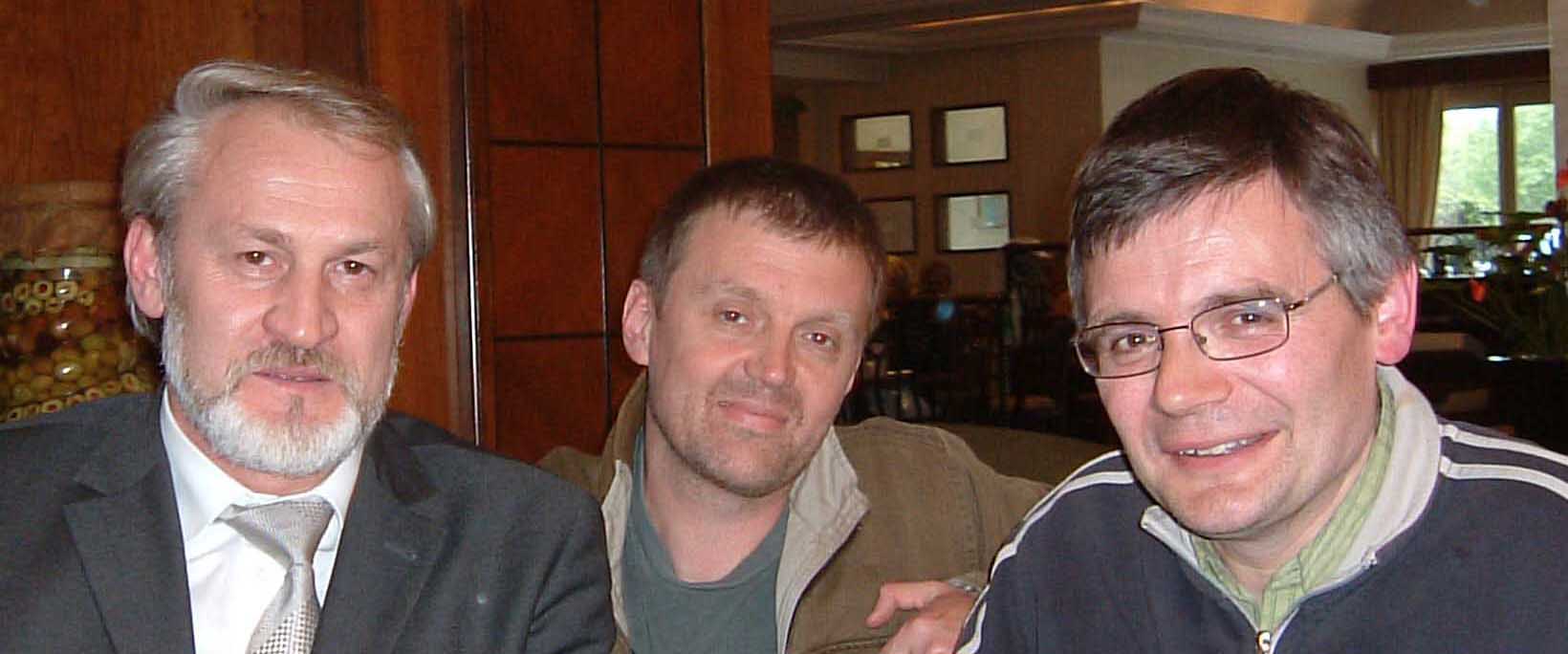 Tues., 12 Dec., Alexander Litvinenko's friend Akhmed Zakhayev tells Russian Newsweek that he has never met me before!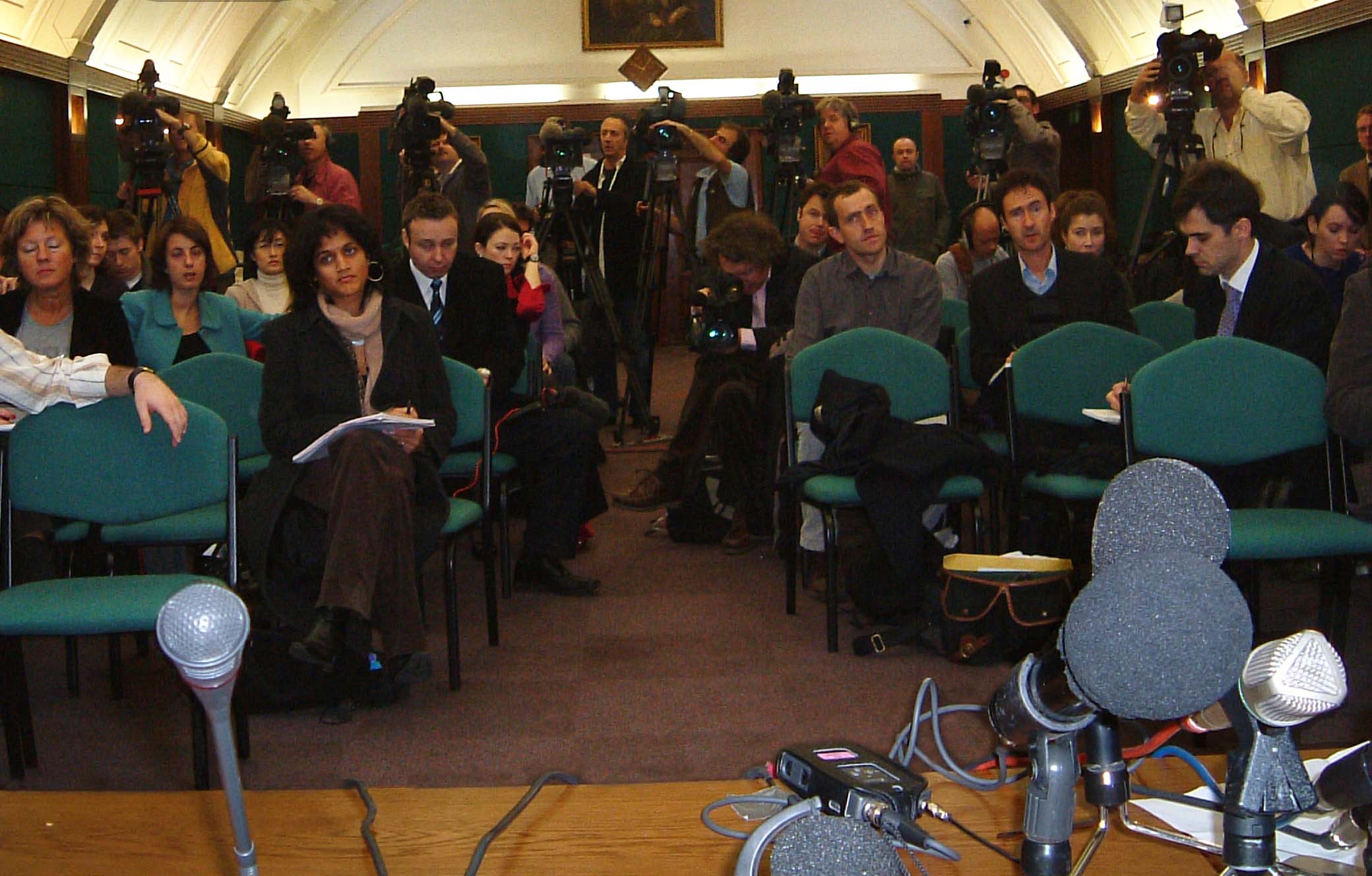 Fri., 7 Dec., 10am, Julia Svetlichaja and I will give a press conference about Alexander Litvinenko, at University of Westminster, Board Room, 309 Regent Street, W1B 2UW
Tues. 5 Dec. my article Building School Success about Kay Hartmann and dRMMM's work at Hargrave Park School and Kingsdale is published in the RSA Journal.
On Saturday, 2 Dec. I met up with Sociologist Brendan Caffrey, whose website Why Work interrogates the protestant ethic, and then later heard last orders with London Lite music reviewer Neil Davenport (see his Midnight Bell blog).
On Thursday 30 November, I was Newcastle to speak at the Great Debate with Dominic Coupe of the CPRE, lecturer Zan Gunn, Caspar Hewlett chairing



On Saturday 26 November, I was on Channel 4 news after the interview of Alexander Litvinenko I did with Julia Svetlichnaja was published in the Telegraph.
On 30 November, I will be in Newcastle to speak at the Great Debate
Wednesday, 15 Nov. my review of Bettina Aptheker's memoirs is published by Spiked.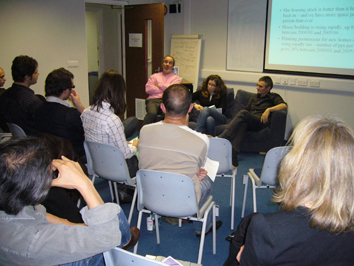 Tuesday, 14 Nov. the Democracy Club hosted a debate between me and Nicholas Schoon of the CPRE on my new book, Let's Build.
Thursday, 9 Nov. I gave a paper, 'Failed states, safe havens, rogue states, unions and protectorates: alternatives to the sovereign state?' to the CRIPT workshop on international theory conference Theorising the International After the Subject at Goldsmith's College